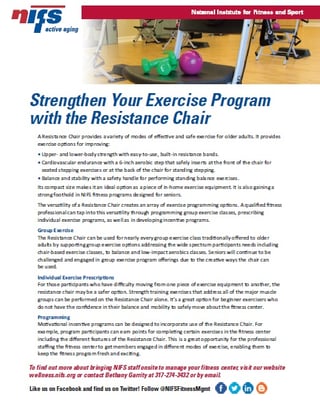 If you're looking for something new, safe and effective to add to your senior living community group fitness classes, the resistance chair may just do the trick! (No, we don't sell it. We use it with our clients, and boy do we LOVE it!) Here are some of our favorite features:
The chairs easy to use both for your group fitness instructors and your class participants.
They are relatively inexpensive (compared to a $3000 piece of strength equipment).
The chairs collapse like folding chairs for simple storage.
The postural support and optional step add ons provide more variety for users.
To find out how we program with the chair and why our staff love this tool, download our quick read and start strengthening your community exercise program today.