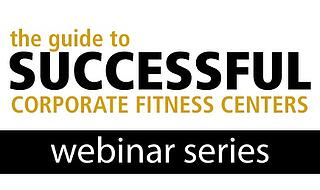 The stakes are high (and that might be an understatement); there are thousands of capital dollars on the line, not to mention corporate liability. And don't even get us started on the client questions around engagement and utilization of corporate fitness programs. Trust us, you don't want to do it wrong.
Never fear, we've created a short webinar series to address these very concerns and questions.
In the first webinar, we dial in to Master the case. Get the facts you need to support your case for building a worksite fitness center.
In the second webinar, our focus is on Size matters. You'll have a better understanding of the scope of your project, including how much space you need and roughly what the project will cost.
Finally, we use the third webinar to Plan for success. Get the framework for launching and operating your fitness program for optimal use, outcomes, and integration with your other corporate wellness initiatives.