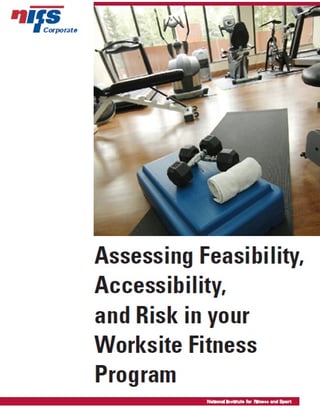 You know exercise is good for your employees. But figuring out the best way to create opportunites exercise at the office can be confusing.
This whitepaper tackles questions related to:
feasibility for your business
accessibility that your business may already have to a variety of exercise options
risks for both your organization and the employees who participate
Whether you're looking for options to get your employees moving or you already have a full-fledged corporate fitness program in place, this whitepaper will address elements of risk and accessibility that are important to the success of your offerings.