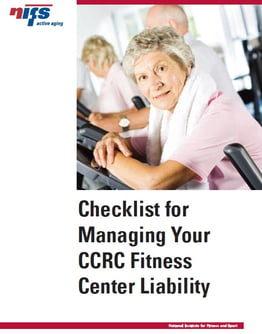 Given all the areas for potential liability in a retirement community, it's likely that your fitness center doesn't rise to the top of your list of concerns. But maybe it should.
You're responsible for the whole community and for all the residents. You can't really afford to bet bogged down in the minutiae of each area of the community. That's why you have department directors, right?
Well, if you haven't given ample consideration to the liability swirling around your retirement community fitness center lately, maybe it's time to give it a second thought. Even the best-written waivers don't always hold up in court—particularly when it comes to fitness areas. In fact, there are entire states where a waiver of risk form is not considered valid.
If this was news to you, you may want to download our whitepaper.