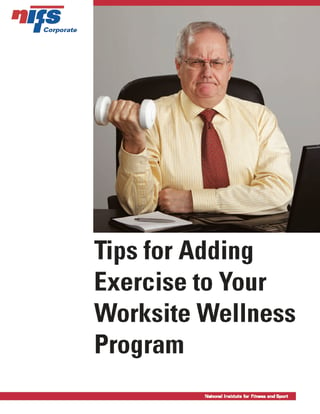 Few business leaders would consider their corporate wellness program to be complete if it lacked options for exercise in the workplace. And as much as we support corporate fitness centers as a great solution, we know that won't work for all businesses.
In this whitepaper we've outlined several best practice tips to get you thinking about alternatives for helping your employees move more. Read more about these ideas and others:
Adding bike lockers
Tapping into existing free programs available online
Incorporating exercise goals into the performance appraisal process
Download the whitepaper to consider several possibilities that will help you improve exercise programs for your employees.