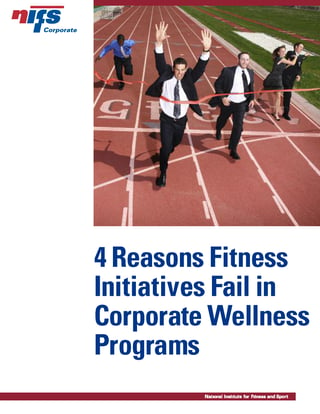 Of course you know that options for physical activity should be one of the pillars of your corporate wellness strategy. And in fact, exercise is where most businesses start their wellness programs; it's relatively simple to start a walking program or to bring in group exercise classes.
Unfortunately, many of the exercise initiatives adapted to a corporate wellness strategy fall flat by engaging only those who are already active. We believe these are the four main reasons why fitness initiatives fail as part of a larger corporate wellness strategy:
Programming is not creative

Multilevel support within the organization is lacking

Safety and liability are mishandled

Fitness is forgotten as part of the broader strategy
Download our eBook to find out more about those pitfalls are and how to avoid them.