Programming with NIFS
Our data-driven programming is engaging to keep the fun in fitness while appealing to different resident interests and needs. Our staff dial into your residents' feedback as well as NIFS best practices and goal setting tools to develop customized incentives, events and wellness programs that make an impact.


Services with NIFS
NIFS staff are uniquely trained to provide individualized fitness assessments that help residents learn where they are, establish goals and then we work through a customized exercise plan to set them up for success. The data doesn't lie. It keeps residents motivated while telling a compelling story on how your community helps residents thrive.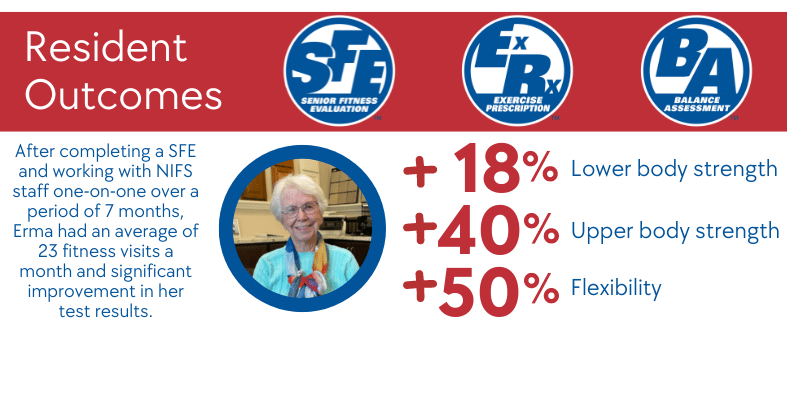 Group Fitness with NIFS
Residents love their classes! The accountability, socialization and variety keep residents engaged in exercise and with each other. Your calendar should be dynamic with fresh offerings, new formats, and options that appeal to all ability levels. With NIFS staff teaching the bulk of classes as part of their day, your community can save on costs and the headache of juggling an assortment of fitness instructors.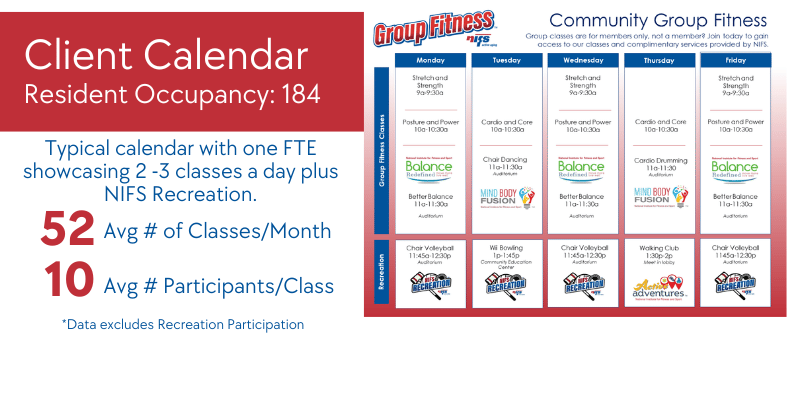 ---
Lori Griffin
---
"We are really happy with the leadership NIFS brings to our community by connecting with the residents and community to bring new and innovative ideas to the table followed by professional and successful execution."