We'll handle your fitness center so you can get back to work.
You're looking for a professional, well-run corporate fitness program that will help your employees move more. We've been helping our clients achieve that goal for the last 30 years.
Here's how we manage your fitness center:
Offering inclusive and fair pricing: We won't nickel and dime you and we don't have shareholders to please. Our pricing is fair, inclusive, and easy to understand. In fact, we pride ourselves on being easy to work with. Find out more about what that means.


Anticipating client needs with reliable reporting and strategic planning: It's all in a
day's work. When you hire NIFS, you can expect our staff to provide you with reporting on
fitness center use and key outcomes on programs, events and services. Check out our blog to learn how we track the success of our corporate fitness programs.



Facility Layout and Design
We have designed dozens of client fitness centers with diverse equipment options that meet the needs of a corporate fitness environment. Download samples of our fitness
center designs here.

Hiring Credentials
Providing the best staff in the business.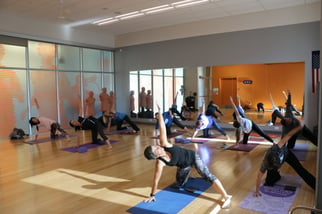 Group Fitness

Programs and Services