This blog was written by Mechelle Meadows. Meet our blogging fitness specialists at the NIFS website.
Fitness and orderly finances. Do they go together? Now try this one: poor health and chronic debt. I bet you can see that relationship more closely. Just as with our health, we need to be proactive about our money and keep our financial lives "in shape."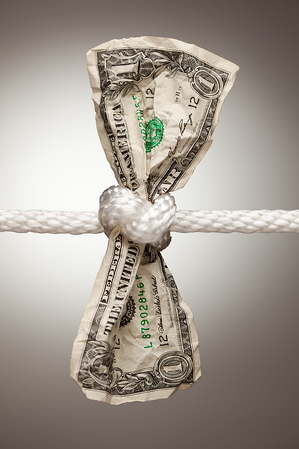 Financial Problems Cause Stress
It's no surprise that money, or lack of money, is one of the biggest causes of stress in the human life. Long-term stress can lead to a whole host of health problems, including high blood pressure, heart disease, loss of sleep, and depression. Just as you encourage your corporate wellness members to take action now and build healthy physical lifestyles, there are measures they can take to build the health of their finances.
Urge Corporate Wellness Clients to Focus on Their Workouts
This article reports that anywhere from 30% to 80% of employees in any given workforce are taking care of personal financial matters on company time. This means they are probably thinking about their financial dilemmas during their exercise time, too. Urge your corporate wellness members to stay focused on their workouts at the gym and block out distractions. This not only enhances the physical benefits of their workout, but also provides post-exercise mental stress relief.
Other Ways Corporate Wellness Can Help with Financial Worries
Encourage others to examine their resources and have gratitude for their finances, large or small. These positive feelings of contentment can be linked to better mental health.
Also, consider hosting an educational Lunch & Learn at your corporate fitness center, and invite a trustworthy financial consultant to speak. Giving people tips they can use on a daily basis to save money or showing someone how to set up a simple budget can alleviate stress and maybe sickness down the road.
Refer to this website for other "Small Steps to Health and Wealth."