Throughout the year, you have worked hard to stay on course with managing your health and diabetes, but the holiday season has the potential to take you off course. Eating healthy and staying active becomes more difficult during the holidays due to food being one of the central focuses of the season. When the weather gets colder and travel increases, it is harder to maintain an exercise schedule. As the holidays approach, it is appropriate to talk about some ways you can stay happy and healthy even when surrounded by delicious, yes sometimes unhealthy food.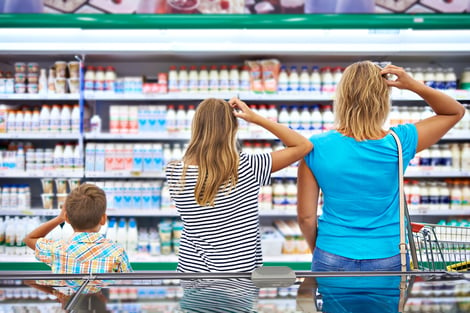 It is important to set reasonable and attainable goals for yourself during the holiday months. Weight loss can be a very difficult task around this time of year so adjusting goals may be necessary. Instead of trying to lose weight, set a goal to maintain your weight and not gain throughout the holidays. Be sure to stay active even when the weather gets colder. Find ways to stay physically active indoors such as joining a group fitness class, purchase some enjoyable videos or stream workouts, join a sports team like basketball or volleyball, or find an indoor swimming pool. Check your corporate wellness program to see if they offer an incentive to help you maintain your weight this season. Exercise can help you maintain your weight, lower blood glucose levels, and boost your sensitivity to insulin.
Overindulging can cause some setbacks or worse yet, setup for continued overindulgence. Be aware of your portion sizes and don't neglect healthy foods. Your diet should include many whole grains, fruits, vegetables and should include less fat and sugar. These healthy food choices will lower your bad cholesterol (LDL) levels and increase your good cholesterol (HDL) levels. It's also smart to limit red meat and avoid processed meats.
Stick to drinks with no (or low) sugar such as water or tea. Studies show that sugar-sweetened beverages are linked to obesity and diabetes. Try rewarding yourself with something other than sweet treats like a movie, pedicure, a book you've been wanting, or some new workout gear. If you do consider rewarding yourself with something sweet, make it a healthy dessert like banana bread with less sugar and less calories, something made with fresh fruit, a small piece of dark chocolate or a low sugar latte.
Read our blog [SMART and Healthy Eating During the Holidays]
Don't let the holiday season take you off course. Do your best to stay on track and enjoy the holidays. Try some of these tips out and hopefully you will be able to progress towards your health and fitness goals even during the holiday/winter months.