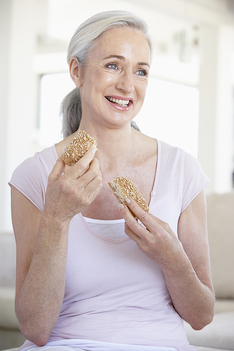 Currently one-third of Americans believe they should be cutting down on gluten in their diet (based on research from NPD Group, a market research firm). However, is going gluten free the answer for everyone?
Eliminating Gluten for Celiac Disease
Gluten is a protein that is found in wheat, rye, and barley. For some individuals who are afflicted with celiac disease (about 1 percent of the population), this means their small intestine becomes inflamed when they eat these foods, which can lead to abdominal pain, diarrhea, fatigue, lactose intolerance, joint pain, migraines, and many other symptoms. For them, eliminating gluten in their diet is key to alleviating these ailments. Currently this is the only cure for the disease.
Gluten Intolerance
Other individuals might be experiencing gluten intolerance. This means they do not test positive for the disease but could still suffer from some of the symptoms associated with celiac disease. For this population, gluten elimination is an option also, but this is not the same condition as celiac disease.
Gluten-Free and Weight Loss
A growing number of people have been eliminating gluten due to the promise of weight loss on this diet. The reason for the weight loss is due to the removal of a lot of products that are typically high in calories such as baked goods, bread, and pasta. The elimination of gluten does cut down dramatically on the number of calories that a typical person might consume in a day.
However, when eliminating these grains, individuals could potentially decrease the fiber in their diet, which we know is a necessity for Americans to help control weight and decrease the risk for heart disease, stroke, and cancer. Also, if people are substituting gluten-free products, they are typically just as high in calories, fat, and sugar as the regular counterparts, so weight loss is not always a guarantee. In addition, these products normally cost two to three times as much.
Alternatives to Going Completely Gluten Free
A gluten-free diet is very restrictive and can be extremely challenging to follow. Instead, focus on reducing the intake of foods containing gluten instead of eliminating them. Also, try to incorporate more foods that are naturally gluten free: fruits and vegetables!
There are many ways in which you can achieve a healthy lifestyle without restricting yourself and going on the gluten-free diet.