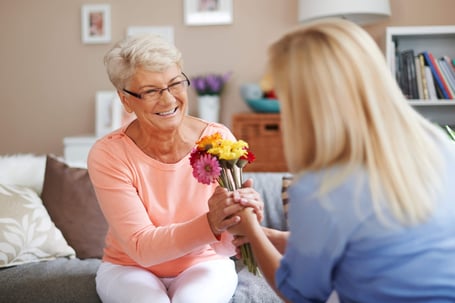 Gratitude is the quality of being thankful. It is showing appreciation for giving and receiving acts of kindness. Performing acts of kindness has many benefits to our health, both mentally and physically. When we practice gratitude, we improve our daily wellbeing and overall happiness. Gratitude helps us with our mindset. We learn how to be more positive and be kinder to ourselves and others. We want to treat other people the way we want to be treated. This increases everyone's sense of happiness which in return improves our health.
Some examples of how you can practice gratitude:
Donating to a charity or cause
Saying hello to a stranger
Complimenting others
Saying thank you more
Volunteering
Make someone smile or laugh
Acts of gratitude can improve our health in many ways and has benefits to both our mental and physical well-being. As you start incorporating gratitude regularly in your routine, here are some benefits you may experience.
Mental Benefits:
Reduces negative emotions and thoughts
Decreases anxiety and stress levels
Increases self-esteem and self-confidence
Releases positivity toward ourselves and others
Decreases depression symptoms
Increases sense of belonging
Physical Benefits:
Lowers blood pressure
Increases immune system
Improves cardiovascular health
Reduces inflammation due to the increase of oxytocin
Recover quicker from injury or illness
Improves our sleep habits
Get started with implementing gratitude daily with these 5 actions:
Start a gratitude journal
Each day think of 3 things you are thankful for
Meditate or recite gratitude affirmations
Focus more on other's intentions
Thank someone new every week
Gratitude is very powerful. According to psychology research, gratitude is strongly and consistently associated with greater happiness. It helps people to become more positive, create and build stronger relationships, and improves our overall health and well-being. Start your acts of gratitude today!