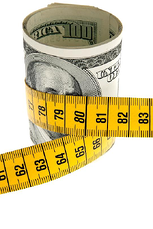 With money being tight in just about every organization these days, companies are looking to cut costs any way they can. At first glance, adding corporate health and wellness programs doesn't seem like a very cost-effective move, especially if you're looking at building a corporate fitness center complete with an onsite fitness center. Upon closer examination, though, it's clear that the benefits of worksite health promotion programs far outweigh the initial start-up costs of implementing them.
A recent study at the University of Michigan showed just how much a company can save over the long term by focusing on worksite wellness. The corporate wellness program of a large utility company was studied over a period of 9 years. The cost over that time period was rather large at $7.3 million, but it was found that the same "expensive" program saved the company $12.1 million over the long haul, for an overall savings of $4.8 million.
This study is believed to have found the true cost of implementing worksite health promotion programs because both the direct and indirect costs were measured. It may be a tough decision for the leaders of an organization to make because of the initial and ongoing costs of offering corporate wellness programs, such as staffing corporate fitness centers, but there seems to be a high return on the investment.
We all know the benefits of regular exercise and seeking to live a healthier life. Those who strive to live in this manner are a welcome relief to many employers. For those who need a little extra motivation, though (or even for those who don't but like the convenience of onsite wellness opportunities), investigating how your company might be able to move forward with a corporate wellness program is a win-win situation.
Your employees are your most valuable asset. What are you doing to help invest in and protect them and thus protect your company's bottom line?