Your community is, or should be built on resident satisfaction. Your residents are your priority, but they are also your revenue. Without them, your community increases the chances of failing. It's important to understand this when building programming at your senior living community.
Every community is different. Every resident has a specific want or need. Our job as Wellness Managers is to hone in on what those needs and wants are and to address them. How do you do this? Here are five ways to assess your wellness programs so they are continuously successful and you are meeting the demands of your residents.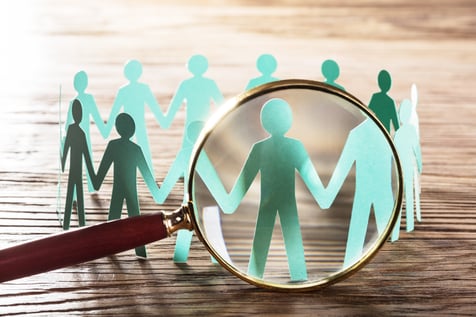 #1 - Get to know your resident population
It takes some time to understand what your residents really enjoy. It's also important to note that not all residents are the same. Where some may enjoy the social interaction and class environment, others enjoy solitary fitness or wellness programs. It's important to identify these differences and make sure that wellness programs have variety and cover many different personalities and preferences.
#2 - Listen to ALL resident feedback and take action
This can be tough, but is necessary to grow and develop a program that residents enjoy. If a resident comes to you and says, "I don't think this program is successful and this is why…," it's important to take a deep breath, and LISTEN. As hard as it may be to sit back as it feel like someone is tearing your hard work into shreds, they are providing valuable information to improve your programming. Be open to the positive and negative feedback so you can make the necessary changes for improvement.
#3 - Evaluate your wellness programs
Evaluating wellness programs is the key to success. There are many different ways to do this. The best way is to keep track of your data and evaluate it. How many residents participated in your event/program/specialty classes? Did it show an increase in overall participation for the month in which you ran the program? Did you make a survey and distribute it to residents that participated? These are all valuable ways of gathering information to see if wellness programs are a hit or a miss.
#4 - Make sure programs are evolving over time
Your programs should evolve with your residents. If you have been running the same wellness programs for five years and haven't changed them at all, it becomes routine, less exciting for some, and participation may decrease. Give residents something new and fun to enjoy. I am not telling you to completely re-invent the wheel, but to simply add/take away/replace some aspect of your program to make it more enticing and fresh. You'll be amazed by what small and simple modifications can do for the community and programs.
#5 - Ask for help
It's okay to ask community leaders, colleagues and staff members for information and help to reignite or invent a completely new program. Team work is one of the best ways for a community to put on a great event. Don't be afraid to ask for help throughout your planning.
Being proactive in assessing fitness and wellness programs will not only keep you informed about the impact you are making for your community, it will also show that you genuinely care about the goals you are trying to achieve. Your community will recognize that not only are you putting in the effort to make a program, but you are also putting in the groundwork to make that program successful, enjoyable, and have a positive impact for residents.
Click below to learn more about partnering with NIFS to manage your senior living community fitness center.