During National Senior Health and Fitness Day earlier this week, the residents at Sandhill Cove, one of NIFS partner communities, had a ball with a wine bottle ring toss, dart art, golf, and more. Check out the images below that tell the story of a successfully active day for the residents in that senior living community.
Dart Art
This event was the clear resident favorite for the day. The balloons were filled with paint and participants took turns hitting the balloons with darts, carnival-style. The residents were so pleased with the outcome, that a section of the painted sheet will find a new home as framed artwork in the community for everyone at the community to enjoy.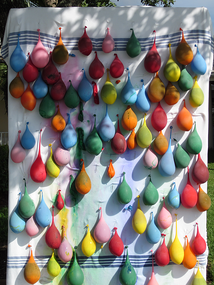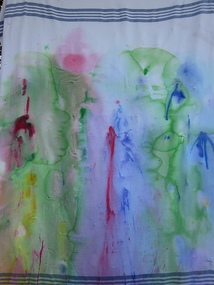 Wine Bottle Ring Toss
What better way to put the wine bottles from last night's happy hour to use? We're not sure we can call it environmental wellness, but the residents were really focused on ringing those bottles!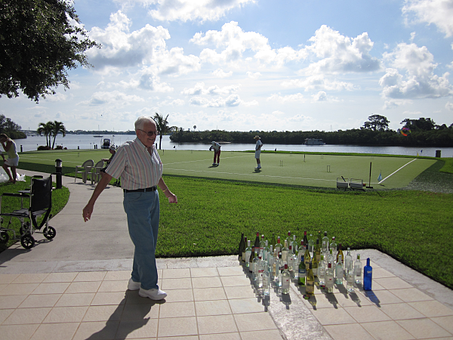 Aqua Golf
I guess when you've retired to south Florida, playing golf in the water is the only way to play.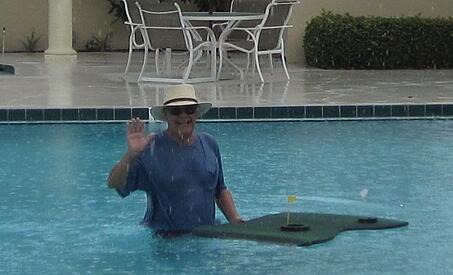 The rest of the day was filled with other games like corn hole, shuffle board, a putting tournament, and croquet. There were health check ups for the residents too. Based on the smiles and participation, we think the day was a fantastic success for all who came out to play.
Want to learn more about NIFS Best Practice programming like this? Sign up for our Best Practice series below!