This blog was written by Bethany Garrity. Meet our blogging fitness specialists at the NIFS website.
All too often, those of us working in corporate fitness find ourselves catering to the 15 percent of employees who would work out anyway—whether or not we, the stellar management staff, were onsite to assist and train them. That often leads me to ponder how we might creatively capture the attention of the other 85 percent.
Gimmicks and Creative Employee Health Promotions
I think the an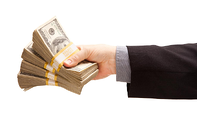 swer to that question depends significantly on the demographic and the corporate culture in which we're working. But by and large, it seems that gimmicks (sadly) go a long way, as does making fitness fun. Those who might dabble in offerings at their worksite fitness center (a.k.a. fence sitters) could be nudged into regular participation with a desirable prize (a.k.a. money) or if we fitness professionals (a.k.a. magicians) could convince them it was fun.
I can say with confidence that NIFS staff member continue to generate unique, creative, and inviting opportunities for their audiences all over the country. Their enthusiasm for reaching that 85 percent never seems to wane. They are the experts!
Why Is It So Hard to Motivate Employees to Be Healthy?
I am left to wonder, though, what is it about human beings that makes changing behavior (particularly health behavior) so hard? We're capable of being tricked into choosing better health, but we seldom do it without a nudge (intrinsic or extrinsic).
If you're working to improve employee health (in a corporate fitness center, or from the human resources office), what works for your audience?