This blog was written by Lisa Larkin. Meet our blogging fitness specialists at the NIFS website.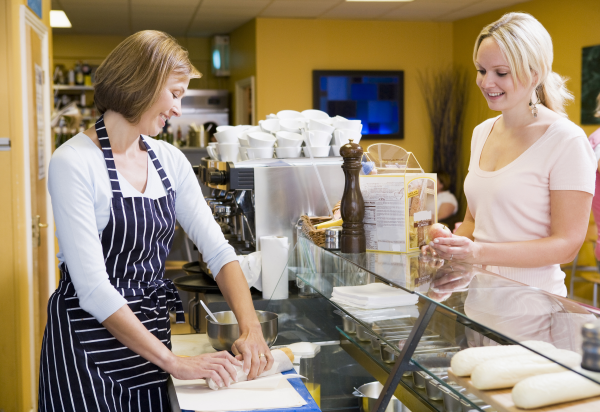 By late morning, you're sitting at your desk and all of a sudden it's hard to concentrate because of the aromas coming from the cafeteria, and you start thinking about what you want for lunch. Hopefully you're not located near or in the same building as the cafeteria. I sit just below the area creating all the wonderful smells, and it's an ongoing battle of what I want to eat and what I should eat. Some may think it makes no sense to have the onsite corporate fitness center located near the cafeteria, but a lot of onsite cafeterias now offer healthy choices.
Of course there will always be the pizza, pasta bar, onion rings, and fries. It may take some willpower and motivation, but spending a few more minutes to search for the healthier options is worth it. For example, a lot of cafeterias now have whole-wheat pasta, veggie pizzas, fresh salad bars, turkey and bison burgers, and more for healthier options. Some locations are now starting to label lunch items that are under 300 to 500 calories. Check with your cafeteria because they may have a punch card that gets you one free healthy item after you purchase 10.
Need a little help with making healthy choices? Schedule an appointment with your onsite corporate fitness/wellness staff for a nutrition consultation. Write down everything you eat for three days and take that food log with you when you meet with the corporate fitness center staff. Your three-day food log will help us to give you advice on changes you can make when heading to the cafeteria for breakfast or lunch. Schedule that appointment today and start making healthier choices!