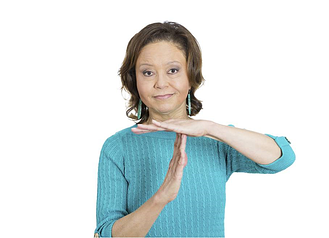 It's busy at your community; sometimes it's so busy that residents complain they have a hard time choosing what program to attend. Inevitably, the calendar is so full they have to miss events they love in order to attend something else. And your activities director is at the heart of that bustling calendar.
She's responding to her monthly resident committee, and she's fielding one-off requests from residents who stop by her office or who catch her in the hall. She's also responding to phone calls from community groups or individuals who are interested in performing for or working with the residents.
Oh, and don't forget the opportunities offered by other areas of the community. The therapy group has a monthly educational presentation they want to do. The fitness manager runs a host of exercise classes each week and wants to draw residents into his quarterly competitions. The dietician and chef want to host a bi-monthly cooking demonstration, and the social worker wants to bring in experts from the community as resources for the residents.
Your activities director performs a delicate balancing act every month taking "orders" (requests) from residents and the community; all while, she's balancing existing and long-standing calendar events. (Do not mess with the card player's schedule!) The programming is delicately placed on the calendar and carefully scheduled with typically limited space inside the community and tightly booked transportation to areas outside of the community.
If this sounds like your community, then you can agree that it is indeed busy.
And yet, busy doesn't build purpose.
Residents in your community aren't looking solely to be entertained. They're looking for purposeful living in a setting where some of the barriers that used to get in the way, like home maintenance, have been removed. They're looking for opportunities to contribute, and to grow, and to connect in new and challenging ways.
What if your activities director stopped being an order taker? What if she stopped using the meeting minutes from her monthly committee minute as a to do list and started thinking strategically about how to engage a variety of stakeholders in the planning process for resident events and activities?
You see, right now, the activities director is functioning much like the wait staff in your dining venues. She's greeting a table (resident committee), introducing herself (new residents), and asking residents what they want to do. She's taking their orders, and fulfilling the requests (as best she can). And in fact, there's nothing wrong with that model. It's what happens in most communities on a regular basis. In most cases, residents are quite happy with their program/event options.
So, if the residents are happy, why on earth would I be talking about a different way of building lifestyle at the community?
Because there's more richness out there for your residents; there is more that can be done to build purposeful living. And there are residents who don't participate because you haven't tapped their interest or desires yet. (Oh, there is also marketing goodness on the table with a changed approach.)
If your activities director moved away from taking orders, could she build more intentional opportunities for residents to engage in the community lifestyle programming? Would more of your residents be involved in the offerings because of the thoughtful approach to a variety of interests represented by your diverse audience?
To be clear, I'm not advocating you turn programming on its head. (We do not need your residents in an uproar over substantial changes to beloved activities.) I am instead suggesting that your activities director take a fresh approach to how the calendar is organized, who is supporting events, how events are developed, and how success is measured.
Sometimes it's hard to know where to start when you're trying to change an approach or a process. Our Build Vitality webinar series (which covers branding, staff, program, and fitness center design) is a good resource. I linked a few of our blogs above for more information as well. If you're still not sure where to go to get started, or you'd like a more hands on approach, consider bringing us onsite for consulting to help you chart a course to build a multidimensional activities calendar that cultivates purpose for your residents.