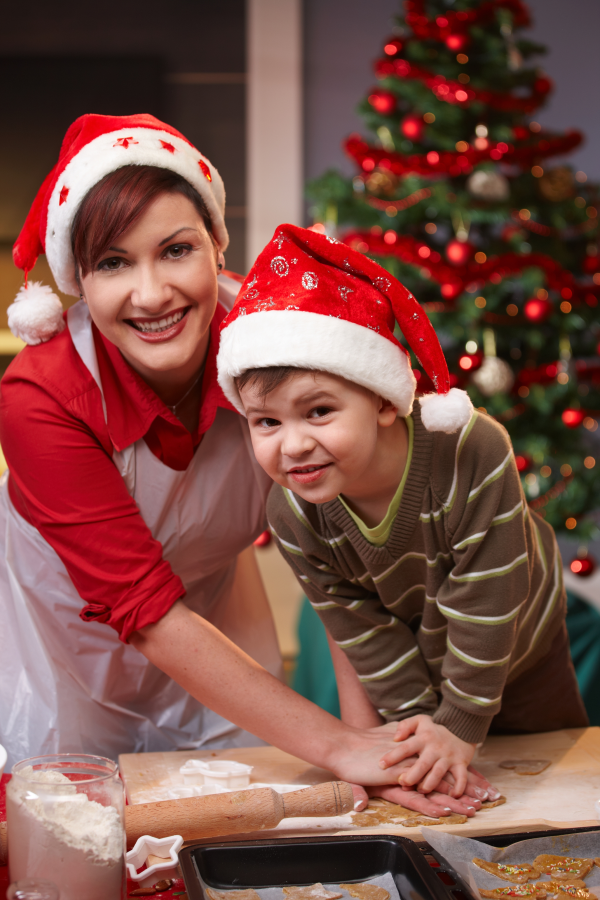 One of my favorite holiday traditions is making fabulous treats for friends, family, co-workers, and neighbors. Entire days are spent baking in the kitchen and the best part (after sampling the treats first hand) is hearing how great everything tastes. Little do they know that with just a few simple tweaks, those holiday cookies and candy can be dramatically lower in fat and calories. Here are a few easy substitutions to try:
Reduce - Many recipes call for an amount of sugar or fat well above the amount needed for taste and texture. Try reducing these ingredients by 1⁄3 or 1⁄2 when making your recipe. By using non-stick pans and cooking spray, you can reduce the oil or butter on baking sheets and pans.
Substitute! There are healthier alternatives to use without compromising taste. Give the following substitutions a try.

Eggs - For every egg, use 2 egg whites or 1⁄4 cup egg substitute. Scramblers or Eggbeaters can be found in the dairy/egg section of the grocery store. You can also make your own version of egg substitute: 6 egg whites, 1⁄4 cup nonfat dry milk, 1 tsp. oil, and 6 drops of yellow food coloring. Refrigerate for up to one week.
Whipped Cream -Make your own! Beat together 1⁄4 cup ice water and 1⁄4 cup non-fat milk powder until thick. Add 1⁄4 tsp. vanilla, 2 tsp. lemon juice and 1⁄4 cup sugar. Another option is vanilla non-fat yogurt.
Baking Chocolate - Use 3 Tbsp. cocoa powder for every ounce of baking chocolate.
Applesauce - Rather than using all of the oil, margarine or butter in baked goods, substitute a portion with applesauce. For example, instead of 1⁄4 cup oil, use 2 Tbsp. of oil and 2 Tbsp. of applesauce. The applesauce provides moisture, but you still have the benefits of the fat in the oil and save 23 calories and 28 grams of fat!

Prunes - For your best baked chocolate recipes, try baby food prunes as a fat replacement. They retain moisture and add to the color. Substitute the same amount as in the recipe, or try replacing with a portion of the prunes.
Whatever you decide to bake or eat this holiday season, just remember moderation. Enjoy 1 or 2 cookies, not the whole batch!! Happy holidays and happy baking!