This blog was written by Kara Shipman. Meet our blogging fitness specialists at the NIFS website.
We've all heard the staggering facts: One in three children is overweight or obese. This rate is three times higher than it was 30 years ago. If these trends continue, nearly 50 percent of the child population could be obese in a matter of years.
Why Is Childhood Obesity a Problem for Employers?
But why does childhood obesity matter to employers? Does childhood obesity even come to mind when employers think of worksite wellness? It should. Why? Because employers' health insurance covers every member of the family up to a certain age—and that includes kids. And obese kids are at risk for a variety of complications and serious illnesses.
Making Kids Part of the Health Culture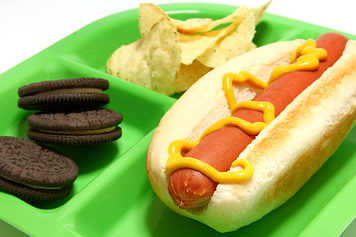 I know it can be difficult to target programs toward children, especially if you have age restrictions at your onsite fitness center. One of the things NIFS did recently was put on a Kids' Camp, offering summer-camp–style workout sessions for children. Parents got to drop off the kids and work out at the facility while the kids had fun getting their recommended daily 60 minutes of physical activity.
When employers show that they care about the health of the entire family, they'll appeal to the parents. This, in turn, may lead to more involvement in the corporate wellness program. Meanwhile, making kids and parents healthier helps control healthcare costs.
How do you incorporate families in your worksite wellness offerings?