This blog was written by Mechelle Meadows. Meet our blogging fitness specialists at the NIFS website.
While more Americans gain access to healthcare in the next decade, and more senior citizens are eligible for Medicare, one-third of physicians will be due for retirement. Experts predict this will create a shortage of medical doctors. This is alarming news, if it comes to fruition. Now is the time to stress preventive care in corporate wellness programs.
Schedule Health S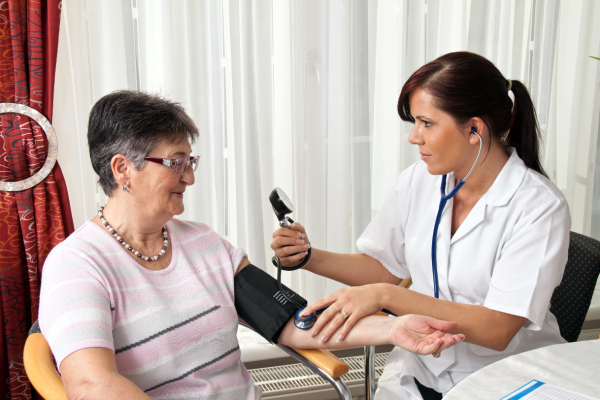 creenings
Preventive care includes scheduling all regular screenings specific to your age and gender; for example, mammography, colonoscopy, and dental checks. People should schedule as many of these screenings as can fit into one doctor appointment, assuming they fall under the physician's scope of qualifications. They shouldn't wait until they discover something irregular to make that doctor visit because it may become increasingly hard to secure timely appointments.
Practice Self-Care
In taking preventive measures, there is also a component of self-care that requires no physician. Remind your corporate fitness center participants that exercise and nutrition are perhaps the two biggest methods of self-care.
After you exercise, the immune system is elevated for 24 hours, says the American Council on Exercise. A workout regimen including impact and weight-bearing activities enhances bone health, reducing the need for osteoporosis treatments.
The most well-known fact is that exercise improves all the body's workings related to the heart, decreasing the chance of cardiovascular disease.
Proper nutrition, including vitamins and minerals, is related to a decreased risk of developing almost all forms of cancer. Also, don't discount self-exams. While a physician has a better-trained eye for abnormalities, regular self-exams including breast self-exams, skin cancer self-exams, and more can supplement the annual doctor's assessment.
Make Preventive Health a Priority
Teach your employees to make their own health a priority. Using corporate wellness programs to prevent rather than cure is less costly to the company and the individual.