This blog was written by Mechelle Meadows. Meet our blogging fitness specialists at the NIFS website.
Little did we know when the iPhone was introduced that it could one day transform our total body fitness. Robert Jay Martin has attempted to do just that with his new app, the iLog1, available for iPhone, iPad, or iPod.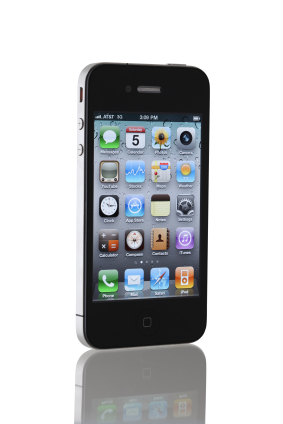 iLog1 Tracks Health Stats and Reports Trends
I've come across several phone apps and online tools that can track both diet and exercise, but the iLog1 goes a few steps further to enable the user to record their sleep habits, body mass index (BMI), daily mood, and even housework or other chores. The best feature is that the iLog1 charts all of this data to display trends. In any scientific research, or even an individual's lifestyle change, it's the trends that are the most telling.
The iLog1 also offers enough customization to be used by skilled athletes, fitness newbies, or even a large company looking to track how many employees participate in corporate health incentives.
Introducing iLog1 into Corporate Wellness Programs
Corporate fitness management has, in the past, used systems of handwritten food journals, paper exercise logs, or maybe certain computer programs to track diet or exercise progress. How could we introduce applications like these into our corporate wellness programming?
While we are not pushing any certain product or brand on our clients, as you're doing a one-on-one consultation with a member, it could be worth asking whether he or she already owns an iPhone. If so, the iLog1 could be a valid solution to helping the client manage and track his or her fitness goals.
In the corporate world, I believe employees value the convenience of needing only one hand-held device to quickly enter their health stats throughout the day. One quick glance at the iLog1 could tell the user how many calories are left in the day's budget before going out for a lunch meeting. As busy employees are checking e-mail on the iPhone or iPad, they could also check their iLog1 and be reminded to fit in those 30 minutes of cardio before they go home.
Survival and success of corporate fitness programming depends on offering impactful information and guidance in a technologically savvy, gadget-loving world. Convenience sells!