This blog was written by Penny Pohlmann, MS. Meet our blogging fitness specialists at the NIFS website.
The Food Marketing Institute and Grocery Manufacturers Association announced in January that a new voluntary "front-of-pack" nutritional information system will be seen on food product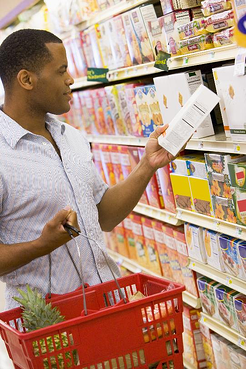 s this year. These nutritional keys are different from the standard nutritional label typically found on the back or side of a box or container, in that they are large symbols that inform the consumer about the nutritional information on the front of a product.
The four basic icons that display the calorie, saturated fat, sodium, and sugar content in one serving of a particular product may prove to be helpful for quick product comparison and informed decision making. A campaign to help consumers learn about the new system will launch this fall.
Do you think this new system to deliver simplified information about your food will help you make better nutritional decisions? The GMA reports that a similar labeling system exists in the UK and 63% of consumers say they use the information to make choices when they purchase food.
Employers can play a huge role in helping their employees make healthy nutritional choices at work by not only educating the about food labels but by providing discounts for healthy food options. A qualified corporate wellness company can help you build a worksite wellness program that serves your employees by providing nutritional, fitness, and stress-management programs that lead them toward a healthier lifestyle.