This blog was written by Anna Hiple. Meet our blogging fitness specialists at the NIFS website.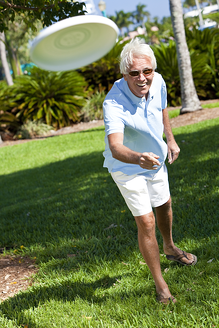 Preparing for a summer vacation? Be sure to bring workout attire! Instead of letting your exercise routine take off several days as well, check out some of the following fitness ideas and embrace the opportunity to be rejuvenated both physically and mentally.
Outdoor Fitness
Want to take advantage of the great outdoors? Here are some ways to exercise outside while on vacation:
Explore a new city on foot (or on two wheels): take a run, walk, or bike ride.
Bring the entire family to sightsee.
Have a beach nearby? A sunrise or sunset can set the stage for a great run. Incorporate pushups, lunges, squats, and core work in the sand.
Beach volleyball and a Frisbee or football toss will appeal to kids.
Seek out opportunities for surfing, paddle surfing, swimming, snorkeling, or scuba diving.
Hiking, tennis, and hitting the links (sans cart!) will burn calories while you enjoy the sunshine.
Gym Fitness on the Road
Not ready to give up your gym-junkie habits? Here are some ways to get in a fitness center workout:
Most hotels will have a fitness center, although you may have to get a bit creative since the equipment selection can be limited.
Swap the stairstepper for the real thing: climb the stairs at the hotel.
No hotel gym? Check to see whether they offer passes to a local fitness center.
Staying Fit in a Hotel Room
Stuck in the room? You can still stay active:
Bring a mat to practice yoga.
Strength train with resistance bands or body-weight exercises (pushups, squats, tricep dips, etc.).
Stationary exercises like jump rope, jumping jacks, burpees, and squat jumps will get your heart pumping.