This blog was written by Kara Gootee-Robinson. Meet our blogging fitness specialists at the NIFS website.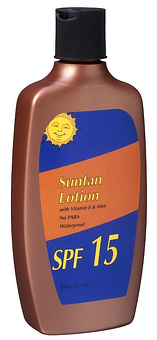 Summer has arrived along with barbeques, pool parties, ball games, and all those outdoor activities we enjoy this time of year. When those events are planned, you are most likely prepared to wear your hat and sunglasses and to apply sunscreen. But what about those everyday occurrences? Long walks from the car to the office, a bicycle commute to work, walk-at-work events, or simply enjoying your lunch outside expose the skin to harmful ultraviolet rays.
Tips for Reducing Skin Cancer Risk
Skin cancer kills thousands of Americans each year. The main cause of skin cancer is ultraviolet radiation, and there are many ways to prevent skin cancer and reduce your risk:
Avoid the sun between 10 a.m. and 4 p.m., when UV rays are the strongest.
Use sunscreen daily, with an SPF of 15 or higher.
Protect your skin with long sleeves, a hat, and sunglasses.
Self check―be sure to watch for changes in your skin.
Promote Employee Sun Safety
July is UV Safety Month and a great time to promote sun safety for your employees. Spread the word in your workplace. Let your coworkers and employees know how easy prevention is. Easy ways to increase awareness and encourage sun safety in the workplace include the following:
Post signs and posters about sun safety.
Offer skin cancer screenings onsite.
Provide sunscreen samples.
Designate a shaded area for outdoor lunch breaks.
Even on a cloudy day, grab that hat and apply sunscreen because even on the haziest of days the sun's rays are powerful and damaging!