This blog was written by Anna Hiple. Meet our blogging fitness specialists at the NIFS website.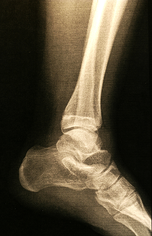 Your joints play an important role in all of life's activities. They connect bone to bone, which allows your body to move during everything from sports and exercise to everyday functions such as playing with kids, lifting groceries, performing yard work, and even sitting at a desk.
However, factors such as age, injury, diet, and lifestyle can negatively impact the joints over time, leading to stiffness, pain, and possibly even the onset of arthritis. Keep your joints mobile with the following tips:
Maintain a healthy weight. Shedding a few pounds can help take the pressure off of lower-body joints, including the knees, which seem to suffer the most from weight gain.
Mix up the aerobic exercise routine. Running and playing sports can help build bone density, but too much impact can hurt your joints. Mix in lower-impact exercises such as biking and swimming.
Pump iron. Strength training builds up the muscles that support joint health. Mix together upper-body, lower-body, and core exercises.
Keep it moving. Sitting for too long invites stiffness. Take stretching or walking breaks at the office, when watching your child's sporting event, or when watching TV or reading at night. When you do find yourself at your desk, practice good posture.
Stretch. Stretch after exercising. You may also find yoga, Pilates, and t'ai chi soothing for sore joints.
Eat for joint health. Consume foods rich in calcium, omega-3 fatty acids, and vitamins A, C, D, and K.