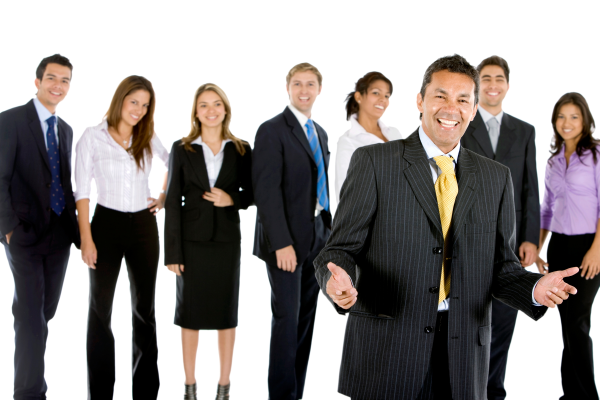 A leader is someone who can guide, direct, or show the way. Wouldn't you hope the leaders in your life have had experience or are educated on whatever matter they are pressing?
Take a personal trainer, for instance. You probably want your personal trainer to have a degree in the field of exercise and possibly some certifications to go along with it. And once they have those degrees and certifications, you would hope they practice what they preach and actually exercise on a consistent basis.
What about your boss, manager, or supervisor? Perhaps they encourage exercise in the workplace to increase productivity and to boost energy around the office. As your supervisor, they are in turn your leader (at least in the office). As a leader, you look to them for counsel and guidance. If your supervisor eats fast food for lunch every day and takes numerous smoke breaks, and the only walking he gets is to the vending machine, chances are you're not going to listen to him.
The point is that leadership has to start at the top. A leader is put in that position to inspire, to rally, and to command your allegiance. If a person cannot do this, he or she should not be in that position. However (and there's always a however), you are also an individual. Even if your supervisor works out every day in the corporate fitness center, that will not help you prevent heart disease. It will not help you shed those unwanted pounds. And if your supervisor quits smoking, your lungs will not get stronger. It is up to you to make positive changes in your life.
In a sense, we are all leaders. We each have our own path and we each blaze our own trail. It is up to each and every one of us to lead by example. I leave you with a quote from Marianne Williamson (from Return to Love). I hope it speaks to you and you become the leader you strive to be.
"Our deepest fear is not that we are inadequate. Our deepest fear is that we are powerful beyond measure. It is our light, not our darkness, that frightens us most. We ask ourselves, 'Who am I to be brilliant, gorgeous, talented, and famous?' Actually, who are you not to be? You are a child of God. Your playing small does not serve the world. There is nothing enlightened about shrinking so that people won't feel insecure around you. We were born to make manifest the glory of God that is within us. It's not just in some of us; it's in all of us. And when we let our own light shine, we unconsciously give other people permission to do the same. As we are liberated from our own fear, our presence automatically liberates others."