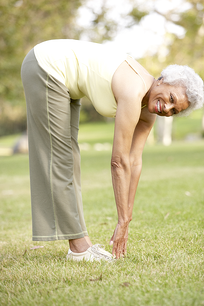 Unless you live under a really, really big rock, you have no doubt heard about the importance of robust wellness opportunities as central to a successful senior living community. There have been some fabulous profiles lately on organizations that are doing an amazing job of connecting their residents and others in the surrounding areas to opportunities to live well. Two recent examples highlighted by LeadingAge are these:
What strikes me about both of these offerings is that they are wellness initiatives. I don't know that the communities packaged them that way, but in fact, they are a model of innovative wellness programming at its very best.
The other element I find compelling about these offerings is that they're culturally driven. That is to say that this type of creativity can only come from an organization that believes that living well is truly central to its brand.
When your senior living communities investigate what's possible under the umbrella of resident wellness, it's important to consider what it is you truly want to build. Is wellbeing something that leadership wants to cultivate, explore, and weave into the very fabric of the community? Or is the community focus elsewhere for now, such that wellness is more of a task that needs to be crossed off the long list?
Looking for the Wellness Kit?
If wellness for your community is about crossing something off the to-do list, then you might be looking for a kit solution. There are organizations that can help you, when you buy into their model, to plant monthly wellness initiatives at your community. Your activities director can typically fold them into the monthly calendar, and you can begin to dip your toe into the wellness water to get a sense of how your residents will receive programming and activities built around traditional wellness pillars like nutrition, physical activity, and so on.
But that's not how we do it. We're not about the monthly theme, unless it's right for your residents, and we're not about the pre-packaged materials, unless they've proven their value.
Wellness Culture Means Cultivating a Lifestyle in Senior Living
At the end of the day, a wellness culture is where we need to be headed. When we adopt a healthy culture as the way of life we're building for residents, then we start to grasp what's really possible.
But here's the thing: culture is person-driven, not program-driven. There are not enough programs in the world to build a culture. Wellness is a way of life, not an activity, and it should be cultivated accordingly. Here are a few considerations if you're contemplating the challenging and rewarding work that is wellness culture building in a retirement community:
Determining a hierarchy: Building a wellness culture means giving consideration to hierarchy for wellness and activities (or leisure services, or life enrichment, or whatever your organization calls the events coordinator at your community). I would challenge you to think about whether activities actually rolls up under wellness instead of wellness being a branch of activities. If you buy into the idea that wellness is a way of life rather than an activity, then challenging the status quo that activities is at the top of the programmatic/community calendar food chain warrants significant thought.
Hiring a wellness director: Building a wellness culture requires a dedicated and competent professional blazing the trail. I've written about hiring a fitness professional for your community. The principles in that blog apply to hiring a wellness director as well.
Thinking progressively and strategically: Building a wellness culture means thinking differently about how you program, and it requires a commitment to moving beyond the bocce tournament you've always done. It also requires you to strategically think through what program data you need, and how you'll use the data to inform your next culture-building steps.
Make no mistake, building a culture is no easy task and you don't ever really arrive. You just keep learning, building, and growing. You keep evolving to meet and anticipate the needs of your audience. You keep striving for the experience of a life well lived, for breadth and depth of lifestyle choices that provide meaning for each individual.
If this sounds daunting, it is. The wellness kit idea is much simpler to understand and to execute. But the real richness lies in the proverbial road less traveled. Partner organizations, including ours, can help you map out a path to get started.