I'll be honest – I'm a little bit in shock from an article I read the other day on Medscape (you may be required to create a log in to view the article) that summarized a report from the January 13, 2014 issue of Circulation. The article called into question one of those foundational truths in our industry that has been integral to how NIFS does business.
Authors of this report, from the Centers for Disease Control (CDC), are questioning the effectiveness of (and therefore the need for) a prescreening tool – a medical clearance form – for individuals before they begin an exercise program. Their position is based on two concerns:
Prescreening tools are sending 90% of individuals to see their physician before they being an exercise regimen. And,
The demand on the health care system seems to be an undue burden for a relatively safe undertaking such as exercise.
I take issue with both of these so-named concerns.
Prescreening tools "catch" too many people.
From the angle that the extra step of needing to get physician clearance limits an individual's likelihood of engaging in exercise at all, I see their point. Additional barriers are not needed. We don't have enough people meeting minimum exercise requirements as it is. Why would we establish an additional barrier? But I'm unconvinced that eliminating this tool is the answer.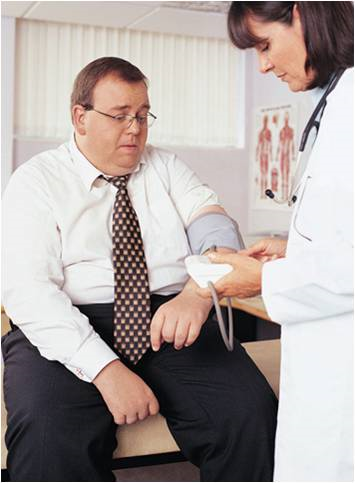 Honestly, our staff run into this all the time. Anyone who has ever managed a fitness program with a policy in place that requires a medical release for individuals with specific health risks before they can participate knows how many would-be exercisers get disgusted with that policy and thus never return to join your program. I get it, it's frustrating.
But that screening tool is there for a reason.
If you need the clearance before you can participate, as identified by American College of Sports Medicine's (ACSM) risk stratification criteria, there's a good chance you have multiple risk factors that indicate your treating physician should know about your plans to engage in exercise before you start a program. Exercise is a powerful tool to improve an individual's health and embarking on a training regimen should be taken no less seriously than changing your medication. Medication carries health risks, and so does exercise.
The ACSM risk stratification criteria aren't just pulled from some random list of health circumstances that the ACSM didn't like. The criteria are grounded in science that tells us if an individual presents with risk X and risk Y, they are in a precarious enough position health-wise, that it's best if they get clearance from their physician before they start an exercise program.
I would argue that in most instances, if the individual is really at risk, they should be in regular communication with a physician anyway, and getting the clearance from that doctor should not be a barrier. Unfortunately, there are a lot of adults living under gigantic rocks assuming that just because they don't feel bad, they must not have health risks.
Perhaps the health care system could help us address this with a more preventive and less reactive approach to patient care.
There's a crystal clear line here that is not to be crossed in my opinion. If an individual wants to start exercising, there is a really strong chance that a basic walking and stretching regimen will be safe, and, if adhered to, potentially effective at improving the individual's health. No medical clearance needed. But, if the individual wants advice from an exercise specialist about a customized exercise program that's tailored around his needs and goals, that specialist has every right and in fact, a professional responsibility, to require medical clearance if certain health risks are present.
Some of that is about managing risk and establishing quality practices that adhere to industry standards. But it's also about making sure that the exercise specialist has all the information she can get about the member before she crafts an individual exercise program for that person. The program is more tailored and likely to be more successful when all of the information is available.
The authors in the report are ready to throw out that layer of information and protection for an exercise specialist so that the health care system can be unburdened. Interesting.
Prescreening tools place an undue burden on the health care system.
At the practitioner level, we've heard this loud and clear for years.
Countless times we've sent willing individuals in pursuit of medical clearance only to be told they must make an appointment with the office before the doctor will fill out the form. One co-pay and eight weeks later, we might get the individual back with a medical release that states nothing specific and that fully releases the individual to exercise with no restrictions. Seems like a wasted eight weeks and $25.00.
On the high risk end of the spectrum, I've had individuals with complicated heart conditions including multiple medications, recent surgeries, and other health concerns return to me with a "no restrictions" signature from their treating physician. Either the form was forged or the doctor didn't pause to thoughtfully engage the patient in a brief discussion about forging ahead with an exercise program. Can you say missed opportunity?
I can think of some ways to 'unburden' the system:
How about in the truly uncomplicated cases, the chart gets reviewed without the office visit and the form gets signed without the office visit. If the MD isn't going to put thought into the recommendations anyway, then why require the office visit?
What if the MD sat down beside her patient with a complicated medical history who wanted to exercise, and had a good discussion with him, about risks, rewards, limits related to exercise? She could thoughtfully (although briefly…I do want to be sensitive to the substantial case load of patients who need to be treated reactively) fill out the medical clearance form, and if the conversation with the patient was meaningful, and the form was well completed, there's a strong chance that the exercise specialist working with that patient will play an important role in un-complicating that individual's health. Thus, fewer office visits, less medication, less complicated care to manage, and poof! Healthcare system unburdened.
This isn't an easy issue to unpack – there are complicating factors and nuances that dictate specific circumstances. But a recommendation to take away a tool that is central to an exercise specialist's work with an individual is short-sighted and incomplete.