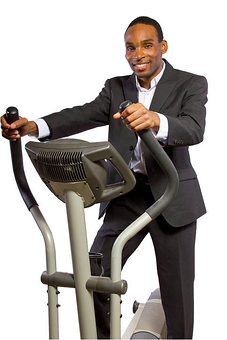 Costs for care, costs for absenteeism, vendor costs, the cost of doing nothing…there has been a lot of chatter and posturing online recently about this information as it relates to corporate wellness. In case you're not quite up to speed on all the cost-related information, here's an infographic that will give you some compelling, high-level numbers and information to digest. As corporate wellness goes, there's a ton out there on ROI too. Whether it's accurate is up for debate depending on who's doing the talking.
If you've read anything we've put out over the last several years, you know that NIFS falls into the "do for your employees, not to your employees" camp when it comes to workplace wellness. When you treat your employees well and you provide the right services and amenities for the right reasons, there will be value to the business.
While an onsite fitness center isn't the right choice for every business, it is an amenity that falls squarely into our "for your employees" philosophy. If you have any heart for taking care of your employees like you take care of your business, here are three reasons you should be strongly considering adding a fitness center to your overall worksite wellness strategy.
#1: Taking Care of Your Talent
Your talented people are what make your business thrive. Technology matters, bricks and mortar play a role (most of the time), and other physical and cultural elements contribute to your success, but at the end of the day, it's your people who make your business what it is. And you're counting on them to perform at the top of their game.
Making it easy for your employees to exercise (through a corporate fitness center, for example) is one way to keep your smart and highly valuable employees using their talents for the benefit of your business. Compelling research has shown that adults who exercise reap more than just the physical benefits of movement.
This study shows that work-related benefits following a bout of exercise can include improved quality of work and better time management. The study also showed that exercise contributed positively toward an employee's tolerance of his/her coworkers. And who couldn't benefit from a more tolerant atmosphere?
This study shows that creativity is better following aerobic exercise and for at least a two-hour span after the exercise has been completed.
This article points out how we believe regular exercise can positively impact stress. And before you write off stress as a non-issue for the workplace, take a look at this data from an annual poll of American workers regarding workplace stress. (Bonus: you can take our own stress inventory at the end!)
#2: Taking Care of Their Health
The physical health benefits of regular exercise are so well documented that I won't bore you with study after study here. Let me instead take this opportunity to remind you of how easy it is to support your employees as they search for ways to get in the minimum recommended levels of exercise each day or 150 minutes of moderate aerobic exercise each week.
What you may not realize is that the health benefits of exercise can still be achieved if the 150 minutes is broken up into very small increments throughout the day. Yes, 10 to 15 minutes of movement two to three times each day is enough. So you can start to see the math add up on allowing flexible schedules for walk breaks, or short group exercise class opportunities, as viable ways to help your crew move more.
#3: Taking Care of Your Turnover
A corporate fitness center falls squarely under the "Employee Benefits" category, and the link between benefits and turnover has been well studied. Turnover, although regarded by some as a positive for business (fresh ideas, new energy, "lose the dead weight", etc.), is still expensive.
This Gallup report outlines how to predict employee turnover, and points to pay and benefits as one of the top five predictors for employee turnover.
This Forbes article puts the spotlight on how treating employees well by providing them with access to "resources that support well-being and performance" has a positive but difficult-to-quantify impact on employees. The article spotlights the Virgin Pulse Workforce survey, which showed that 87 percent of polled employees give consideration to employer-sponsored health and well-being offerings before they choose to commit to an offer.
If you've had enough of the statistics, reports, and research, perhaps you're ready to dig in on the options for creating a corporate fitness center. Click below to access our Guide for Successful Fitness Centers for a better understanding about the fitness center footprint, staffing and programs you can expect for your employees.