If you follow our blog, you know we like to post about the cool stuff our fitness management staff are doing for the members at our client locations. For example, in this blog, we talked about some popular National Senior Health and Fitness Day activities that were a huge hit in one senior living community. In fact, we've dedicated an entire series to some of our active aging staff best practice programs and services.
This blog post fits right in with our practice of sharing the programming love.
Our manager saw a need to bring the golf course to residents who were no longer comfortable going to the local course for a round of golf. On a tight budget, she creatively used mostly pool noodles to build a course in the multipurpose room.
Check out the pictures below to see how she brought the putting green indoors.
The Course
NIFS manager, Lindsay Knox, laid out a collection of pool noodes to create an indoor mini-golf course at the community. She marked each hole, gave the residents score cards, and set them out to putt away.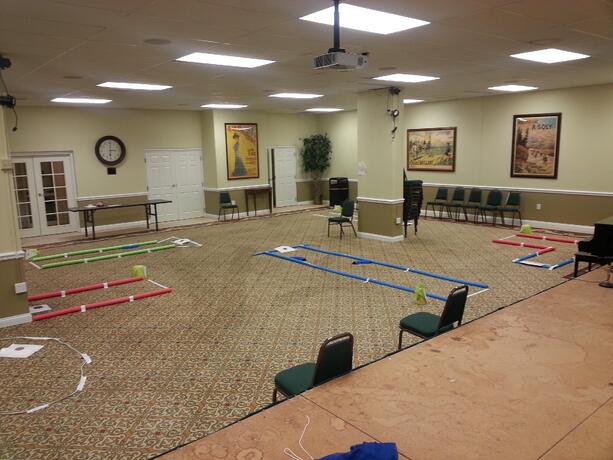 \
The Residents In Action
In the picture below, you can see some of the obstacles set up in various holes. The residents who participated were thrilled with Lindsay's creativity (and so were we!).
For more great ideas from NIFS that you can bring to the lifestyle programming at your community, subscribe to our best practice campaign.