Primal living is about refocusing your way of life to be more in touch with the essential, natural aspects of life. Living a primal lifestyle means you focus on your well-being from a natural standpoint. There are multiple aspects of life that can be shifted to follow a more primal path.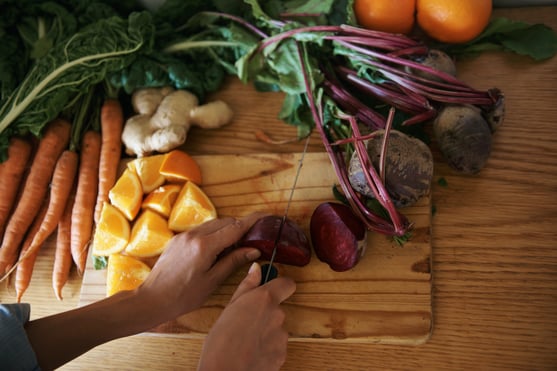 DIET - A diet that follows a primal lifestyle is one that revolves around anything that occurs naturally, such as multiple types of meat, with those meats coming from animals that are raised in natural environments (i.e., grass fed, hormone-free). To go along with those meats, follow a mix of naturally grown sources, such as vegetables, fruits, nuts, and seeds can be dietary staples. As you add in these categories of food, try to reduce sources that are not natural to the human species, such as alcohol, dairy, sugar, and processed foods (i.e., boxed cereals, candy, chips/crackers). While it is important to eat the proper foods, it is also important to stay adequately hydrated. Aim to hydrate to the point where you do not feel thirsty at all throughout the day. Water should be the primary source of hydration.
EXERCISE - The human body is designed to handle physically straining activities. It will react to these stressors, and adapt accordingly. It is natural as a human being to push the body, so it's important to make sure that you take time to exercise in various ways such as lifting weights, walking or jogging, swimming, cycling, and stretching. These dimensions of fitness will help you become physically well-rounded. Are you not into a regimented workout program? No worries! You can count any kind of playful activity as fitting for this lifestyle. That can be throwing the football around, riding a bike around town, or even a relaxing kayak on the lake.
SLEEP - With the added exercise, the body must sleep in order to recover. Aim for seven to eight hours of sleep a night in order to restore the mind and body properly. Not all sleep is quality sleep, so make sure that when you do sleep, you limit distractions such as phones or televisions, and allow the body to fully immerse in sleep.
Try applying these three tips on your journey towards primal living. Start with one area and once that has been implemented, you can move on to the next for a well-rounded and healthy lifestyle.