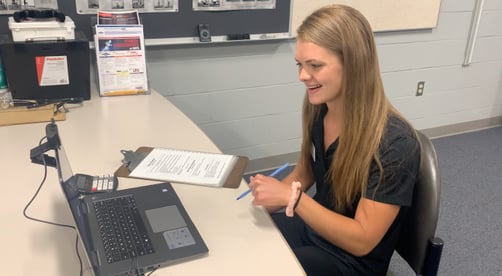 Two of the most common challenges I hear from our fitness management and consulting clients is that they want to enhance their employee wellness offerings but (1) they don't have an onsite fitness center or (2) they have a small fitness center and they are having a difficult time strategizing a broader program due to perceived space constraints. In both of these scenarios, there remains much opportunity to provide diverse programs and services. The key factor to driving engagement is having a wellness champion to garner participation within the four walls of your fitness center or developing motivating wellness initiatives to support employees in-person and virtually within your organization. A true health and fitness professional possesses the knowledge, skills and creativity to adapt wellness offerings to meet the unique needs of your organization. Here are the top 5 ways your organization can benefit from having a dedicated health and fitness professional at the helm of your employee wellness program.
They can build relationships with your employees. Nothing garners participation like someone who understands the barriers and goals of your employees. The support and understanding to help employees identify their goals with checkpoints, support and praise in their journey is widely successful as employees crave accountability.
They can help you deliver on your goals. You want to do better with robust wellness offerings for your employees but having the time to develop and execute on that vision can be a challenge. A qualified health and fitness professional knows how to collaborate and align programs and services in your wellness program to help you meet your goals.
They can assess outcomes and innovate fresh offerings. Offering random health education lectures and fitness classes is a great start, but someone leading the charge of your wellness program can be better tuned into the topics, formats, etc., that are of the most interest of your employees. Setting program goals, conducting evaluations and surveys and assessing participation paves the way for innovating fresh new programs that keep your employees asking what's next.
They can drive collaboration. Whether it's promoting services and resources within your EAP, collaborating with your cafeteria vendors on healthy dining options, or cross-promoting health services with your clinician staff, a multidisciplinary approach helps you meet the spanning interests and needs of your employees while also keeping promotion of the resources your organization provides at the forefront.
The can champion your offerings. Sending out a company email about an upcoming health lecture is a great way to spread the word to the masses but having a trusted face and voice to connect with employees who could benefit from participating is a difference maker. You need an advocate who is connected with your employees to send invitations and rally participation in what you are offering.
Recognizing qualified staffing as a solution for your employee wellness program is one thing and knowing how to hire is another. Check out our best practices for tips in recruiting some of the best in the business. Looking for additional support in strategizing a plan to enhance your employee wellness program or an onsite fitness center, contact NIFS today for a complimentary consulting appointment.